Limerick Team Building Activities
For all those daredevils, adrenaline junkies and those who are brave enough to Abseil in Limerick with our newest and most exciting team building activities – Abseil down Limerick's Thomond Park Stadium or Abseiling King John's Castle. 
Are you brave enough to abseil down some of Munster's most iconic venues. TRY Abseiling Thomond Park Stadium or King John's Castle for your next team building activities in Limerick.
Participants get fantastic panoramic views at these iconic venues, the River Shannon and of Limerick City before their descent, as well as a huge sense of achievement.
We have lots of other team building activities that participants can also enjoy at these Limerick venues; such as Archery, Archery Tag, Land Zorbing Relay Races, our Mobile Wall Climbing, Team Challenges or even a tour around Munster Stadium, where your team/group walk out the Munster tunnels, enter the home & away changing rooms and hear some amazing Munster stories.
Meeting rooms & conference options are available at many of our partners venues such as Thomond Park, the Hunt Museum, King John's Castle and Bunratty Castle, as well as BBQ's, catering facilities and bar services.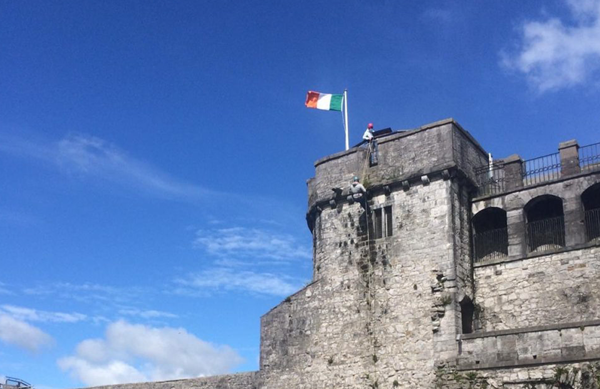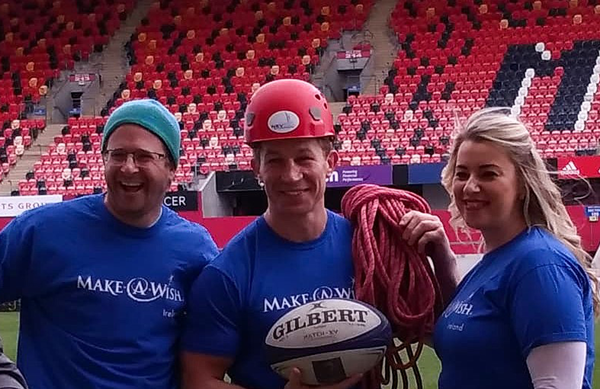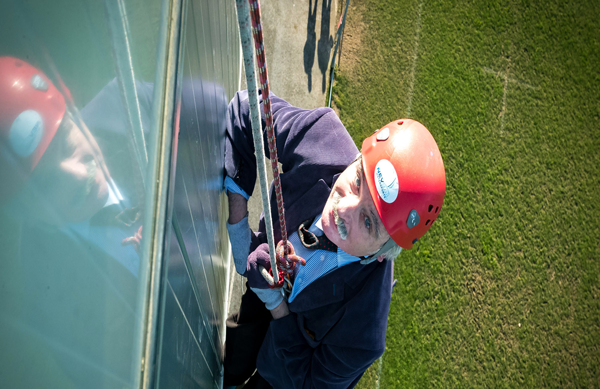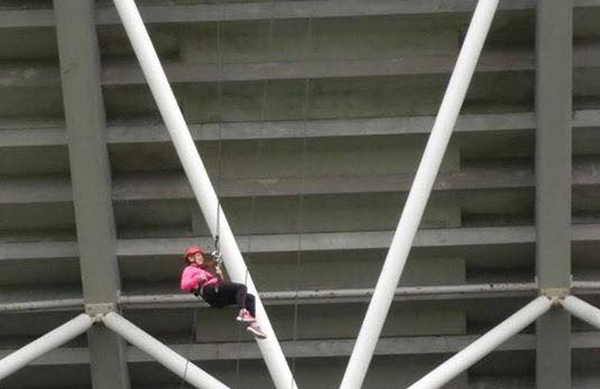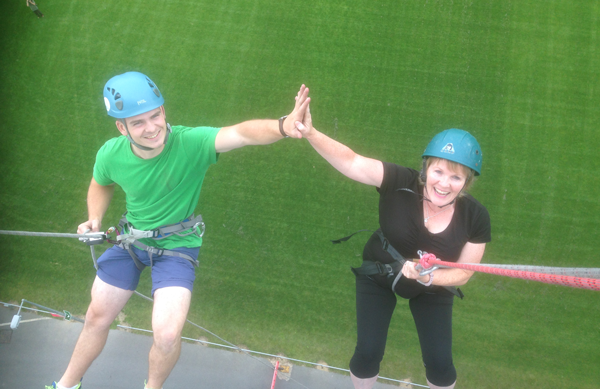 Abseiling Thomond Park & King John's Castle is one of our most popular Limerick Team Building Activities and has proven a massive hit for many group outings and team building events: Sports & Socials Clubs, Corporate Events, Sports Teams, Stags & Hen Parties and Fundraising Events.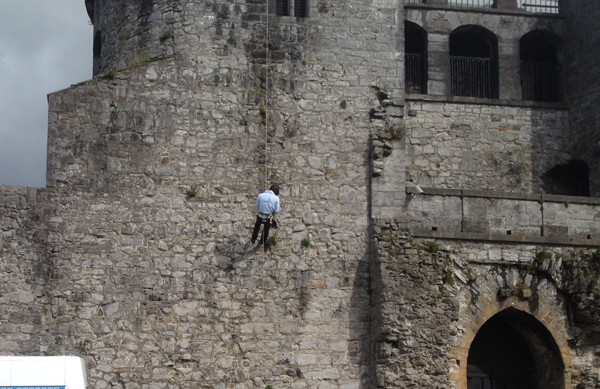 Thomond Park Abseiling
I would like to take this opportunity to thank Dave and Owen for all there help in this mornings activity. The both guys are very good at there job and made us all feel very comfortable and safe. They ran down through the safety instructions with us in a small group which was perfect and took the next group and so on. I would totally recommend them for these activities.
Great team building fun experience
We went rockclimbing as a group of 14 from work. There were basic warmup fun games and then we were taken through the safety aspects of rock climbing. Everyone had a go broken up into groups and closely supervised and then we competed against other groups with games while rock climbing. We then did some indoor archery where we had to hit blocks and then the target. Again this was in groups so everyone got a go and there was a competitive element. We had great fun and all levels of fitness were able to participate. Great spot to visit with family/ friends/ work colleagues! Thanks for a wonderful evening!
Abseiling for Charity
Abseiling Limerick's Thomond Park
Come TRY out our Abseiling Thomond Park Stadium or Abseiling King John's Castle for your fundraising events.
Abseiling Thomond Park & Abseiling King John's Castle is a very popular way to raise money for a Charity Fundraising Event.
If you are looking at organising a Charity or Fundraising event which is something very unique and exciting. Then our abseiling charity fundraisers are the solution for you.
We have raised much needed funds for many organisations, such as the Make A Wish Foundation, Milford Hospice, Adapt, Jixsaw, the Children's Grief Centre and many more.
Check out our Abseiling Fundraiser page or E-mail: info@nevsailwatersports.ie and we will organize the perfect day out for you.

An ideal Christmas Gift, Birthday Gift, Valentines Gift or for any occasion. Treat someone to an amazing adventure experience in Limerick & Clare.

Latest News & Updates
Find lots more info, what's been happening and what's coming up at Nevsail Watersports & Adventures with our latest news and updates.
Book Your Adventure Today