Want to try something exhilarating in Co.Clare ?
Our Surfing lessons in Clare are just the ticket for you. 
Enjoy Top Surfing Lessons at Nevsail's Surf School.
We have daily Surfing Lessons & Stand up Paddle boarding sessions for Kids, Teens and Adults.
Whether you are on a Stag or Hen Party, Birthday party, a family get together or you are looking to improve your surfing skills – we have great surfing lessons available for you!
We have a brand new selection of Surf boards and Stand Up Paddle boards, the best instructors, top quality wetsuits and a fun planned surfing lesson to get you on your way to surfing your first wave!
Perfect for all occasions and all abilities (beginners – advanced)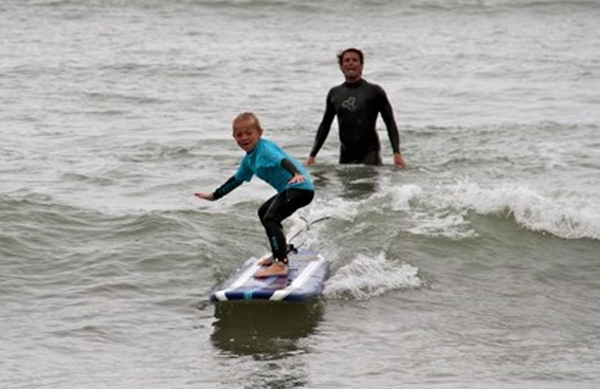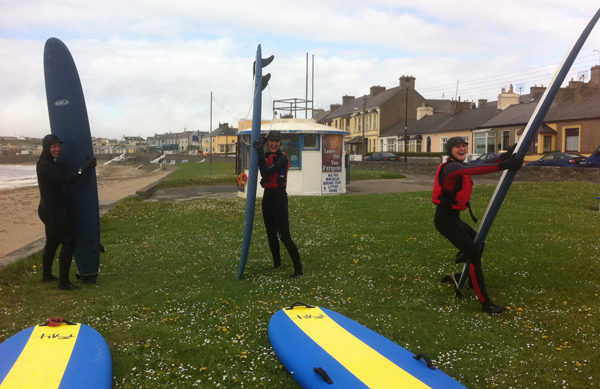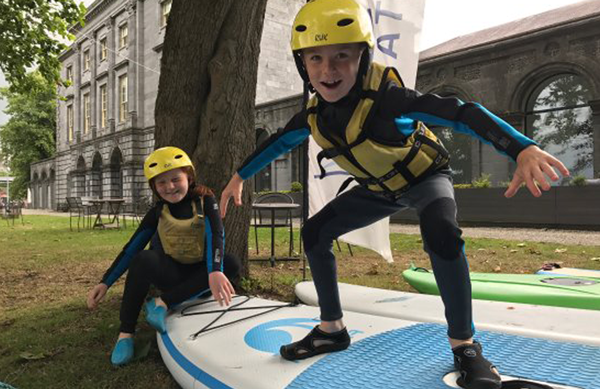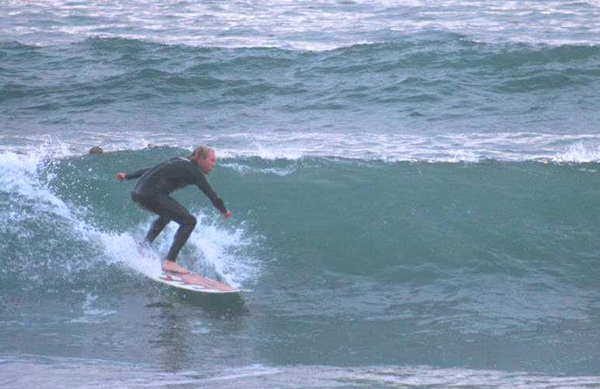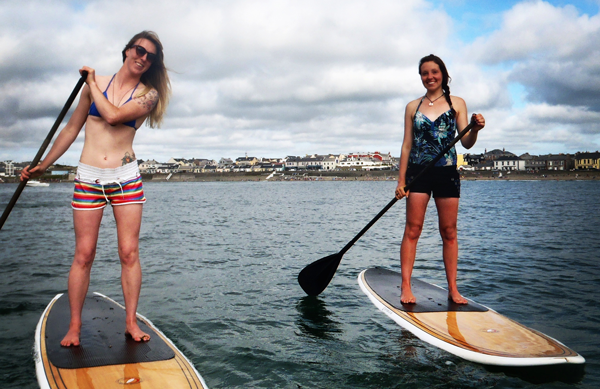 We cater for many Group Outings and Events. Birthday parties, school tours, sports teams, stag and hen groups, work outings, sports and social clubs and corporate groups looking for some fun and adventure.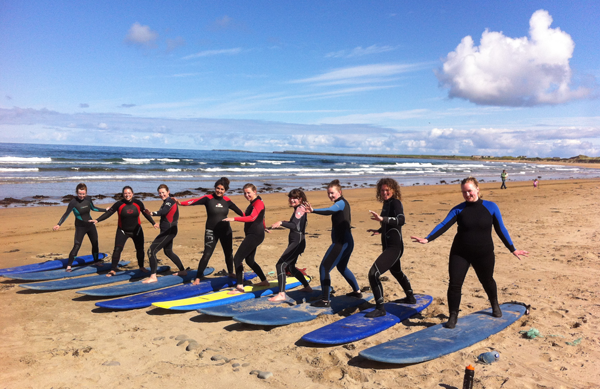 Kilkee Camp
My 11 year old daughter Melissa has been attending this camp when we are in Kilkee (3 days most weeks). She is so happy coming back every day. The variety of activities is great with kayaking, sailing, supping, 

surfing

 to name a few. Most days they go on a 'little' adventure but safety is always paramount! The instructors are fun, professional and very knowledgeable about the activities and area. I would highly recommend it. We will definitely be giving Nevsail in Limerick a go soon too.
Surfing it up on the West Coast!
Thanks to the Nevsail crew for a fab few days 

surfing

 on the west coast of Ireland. We all had such a blast that we went everyday of the 3 days we were in the area and that is something given 2 of the girls really had no interest in getting wet before we had our first lesson! We were all complete beginners and our instructors made us feel comfortable and we knew we were in safe hands from the off, they were a great laugh and were so encouraging and were so delighted for us when we got standing. by the end of the first lesson we had all got up and surfed
Exceptional experience and Instructors
We stayed for a week in Kilkee and did a lot of windsurfing and 

surfing

 at Nevsail Watersports during the summer. We had very enjoyable day lessons for complete beginners, and despite being the world's worst surfer, I still had a lot of fun and definitely plan on trying it again in the future. I enjoyed every minute of it! Very good value for money, would defenitly come back to the same place and take the surf classes!
The staff were always super positive and enthusiastic and instructors were always helpful and gave you a lot of information about the beach and the nature of surf and instruction on the water was exceptional
More Surfing Lessons Info
Individual Adult Surfing Lessons: €35 pp,
Individual Kids/Teens Surfing Lessons: €30,
2 – 2.5 hours with surfboard, wetsuit and instruction all included

An ideal Christmas Gift, Birthday Gift, Valentines Gift or for any occasion. Treat someone to an amazing adventure experience in Limerick & Clare.

Latest News & Updates
Find lots more info, what's been happening and what's coming up at Nevsail Watersports & Adventures with our latest news and updates.
Book Your Adventure Today