Mobile Adventure Activities in Ireland – Nationwide
Mobile Adventures in Ireland
Nevsail Watersports & Adventures is now also Fully Mobile and we can bring our Mobile Adventure Activities directly to you.
Our staff will gladly lead our mobile activities in your workplace, conference venue, hotel, back garden or wherever you see fit.
Our Mobile Adventure Activities include: Archery, Archery Tag, Water & Land Zorbing, Kayaking, Sup'ing, Mobile Climbing Wall, Team Challenges, Treasure Hunts and much more.
Nevsail's Mobile Adventure Activities are a massive hit for many group outings & events throughout Ireland: Sports & Socials, Corporate Events, Team Building Days, Sports Teams, Stags/Hen Parties, Family Gatherings, Birthday Parties and much more.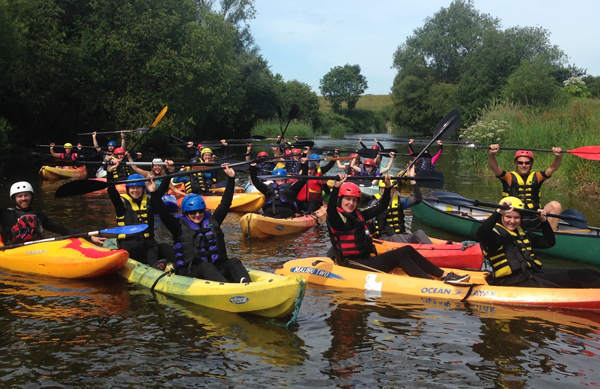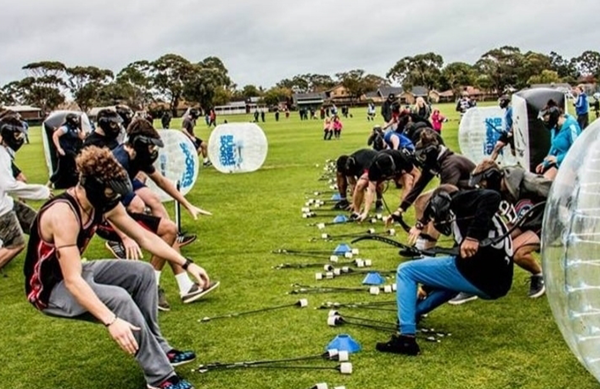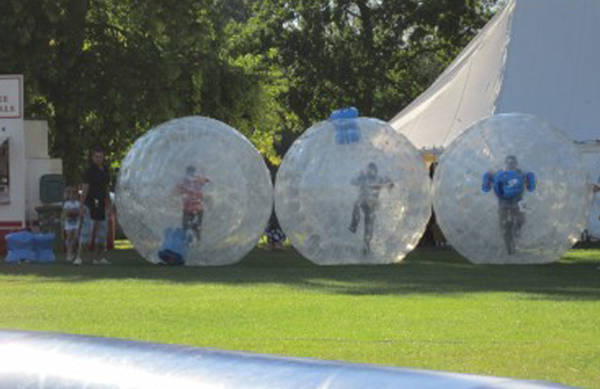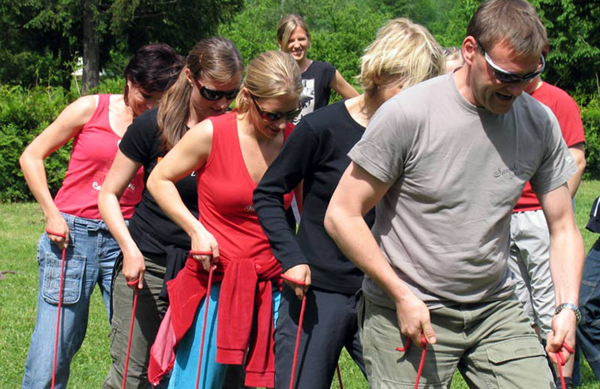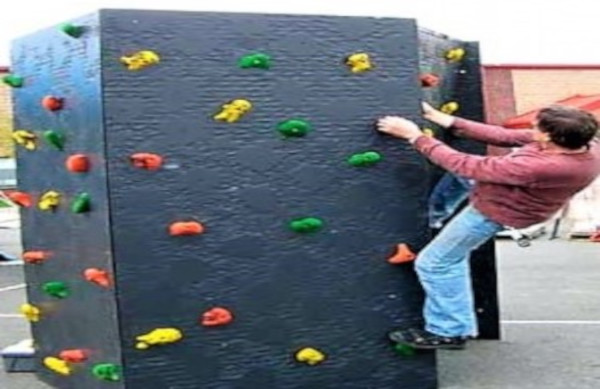 Kilkee Kayaking
Had the most wonderful day out on the water with the Nevsail crew. Our group ranged greatly in ability and age but the staff made us all feel at ease straight away. We went kayaking into local caves around the bay and enjoyed jumping from the rocks into the sea, but for those not brave enough to jump the instructors were able to entertain us with knowledge about the local wildlife and ecosystem. Great for kids and adults alike, some of our group even went back for seconds later in our trip.
Limerick City Kayaking Tour
I recently booked a Limerick City Kayak tour for myself and a group of friends. I had been meaning to try it out for a while and the recent heatwave was just the push I needed! Dave and the team were great and tailored the tour to what we were interested in (some very competitive kayak water polo with a little bit of history thrown in!). It was such a lovely way to spend a sunny evening outdoors without having to leave the city, I would highly recommend it!
River Shannon Kayak
Went kayaking this morning on the 1.5 hour tour of Limerick. Was absolutely fantastic. Got to see Limerick in a different way from the river. Declan was our guide, very good instructer and a nice guy. Really enjoyed the games played on the river. Couldn't recommend enough.
Excellent, 11/10, would Kayak again
Me and the lads visited on our trip and had loads of fun. Loved the tidbits of history, the scenery, and the trip as a whole. Jason was a terrific tour guide and made the excursion infinitely better. He saved the lot of us from being hit by a boat and in return we only splashed him a little. Definitely would recommend if you're in the area.
Tip-Top Trip Climbing, Archery & Team Games
Seventeen kids (aged 11-13) had a really enjoyable evening. Suitable for all ages. We spent quite a lot of time at the climbing wall with very good and careful instruction. They varied the climbing by introducing competitions and giving special challenges. Each child was looked after carefully ensuring that they had a go and even if they didn't succeed initially, they tried again. Safety was of utmost concern at all times. The kids had team challenges outside which they really loved. They then tried archery, again some healthy competition with teams, ensured additional fun. All children went home happy and tired. I couldn't recommend this activity enough for a challenge, fun and laughter!
More Info
Mobile Adventure Activities: "Let us bring the Adventure to you"
MOBILE CLIMBING WALL:
Whether you are a complete beginner or a seasoned climber, Nevsail's fully qualified instructors will ensure that all will have amazing fun on our mobile climbing wall.
There are numerous climbing games and tasks to complete suitable for individuals and teams varying from easy to very difficult.
With an element of competition, you can attempt to beat the Nevsail Adventures mobile rock climbing record and get your name on our score board.
Rock climbing requires skill, concentration, physical effort, perseverance and support of your fellow climbers.
Archery
Enjoy competing in our archery activities and master the craft of archery with our fully qualified instructors guidance.
Great fun and entertaining tasks and challenges for all with lots of competitive archery games, whilst learning how to aim, fire and even hit the bulls eye.
From hitting targets, nocking blocks or bursting balloons, all will be satisfied.
Indoor and Outdoor Archery options available.
Archery Tag :
This is a phenomenal new concept in friendly combat sports that can be played indoors or out and utilizes archery with special foam tipped arrows to play the game.
Players divide into two teams and hide behind inflatable bunkers, or other obstacles, and try to be the first team to knock out the centres of a 5 spot target on the opponent's side of the field. Or, eliminate the opposing team.
Virtually painless and mess free, unlike paintball, Archery Tag is intense enough for thrill seekers and safe enough for kids to play; making this game the most fun you'll ever have with a bow and arrow!
Water Zorbing:
This is such a fun concept and guaranteed to have you laughing, unlike anything you've partaken in before.
Who ever said you can't walk on water??
Well now you can and even roll around inside our water zorb balls, look like a hamster and bump into your friends without hurting yourself.
Challenge yourself to walk, run or even just to stand on water with this amazing water Zorbing experience.
Zorbing is suitable for all ages and abilities and unlike other attractions in Ireland.
Zorb Ball Relays:
Our Zorb Ball Relay Races are super for bringing teams closer together.
All of our team building activities and challenges demands varied skill sets, some physical, some mental while some require creative solutions, with an element of competition as you race against rival teams.
On our Zorb ball relay races, your team will have to race around an obstacle course against other teams and the first over the finish line takes gold.

Team Challenge Activities:
Our team challenges are great for bringing teams closer together and we have many Team Bonding Challenges for all sorts of groups.
Our team challenges activities can be designed to help improve communications, develop comradery and team building skills or simply allow participants to have some fun and excitement, like our Adults Hungry Hippo, Giant Jigsaw, Walking Planks & Stepping Stones.
The Ultimate Treasure Hunt:
If you are looking for a treasure hunt or scavenger hunt adventure that provides fun, team building and excitement in equal measures then look no further.
Our Limerick City Treasure Hunt is a great way for locals and for visitors to see Limerick's fantastic historical sites, whilst answering many fun and quirky questions and tasks, using our very interactive phone app.
So, If you are looking for Team Building Games or Fun Ideas, we can set up our unique treasure hunts for you anywhere in Ireland.
Watersports Outings:
We can travel to you and run a mixture of Kayaking, Stand Up Paddle Boarding, Zorbing, Raft Building, Archery, Archery Tag, Treasure Hunts and Team Challenges at any suitable venue.
There is plenty of fun and exciting adventures, team games and challenges to keep all of the group participants very entertained and active and no previous skills or knowledge is needed.
If you feel any of our Mobile Adventure Activities may suit at your event, please contact us to discuss this with you further.
Let us bring our adventures to you and will organize your perfect event.
CONTACT DETAILS:
For more info or enquiries please click here and we will get back to you as soon as we can.
E-mail: info@nevsailwatersports.com or Phone: 086 3308236 and we will organize the perfect day out for you.

An ideal Christmas Gift, Birthday Gift, Valentines Gift or for any occasion. Treat someone to an amazing adventure experience in Limerick & Clare.

Latest News & Updates
Find lots more info, what's been happening and what's coming up at Nevsail Watersports & Adventures with our latest news and updates.
Book Your Adventure Today