Stag Party & Hen Party Outings – Limerick, Clare & Nationwide
Fun Stag Party & Hen Party Ideas
Nevsail is Munster's premier Adventure Centre, based in Limerick and Clare and we can even travel directly to you for your stag party or hen party outing.
Enjoy an amazing Hen Party or Stag Party Outing in Limerick or Clare with action packed adventures and will be remembered for all the right reasons and tailored especially to the guest of honours taste!
Then party it up in Kilkee or Limerick City, famous for great nightlife, music and craic! There are plenty of things to do in Limerick and Clare!
We have designed a variety of tailored packages to suit all – from the nature enthusiasts who just want to take it all in and enjoy a picnic in a remote cove to the adrenaline junkies who want to surf, try some coasteering, kayak on the wild Atlantic or abseil off Thomond Park Stadium!
Our stag party and hen party outings in Limerick and Clare are designed to be exciting, challenging (at times) and full of fun, suitable for all levels of fitness and fully supervised by our qualified and experienced staff.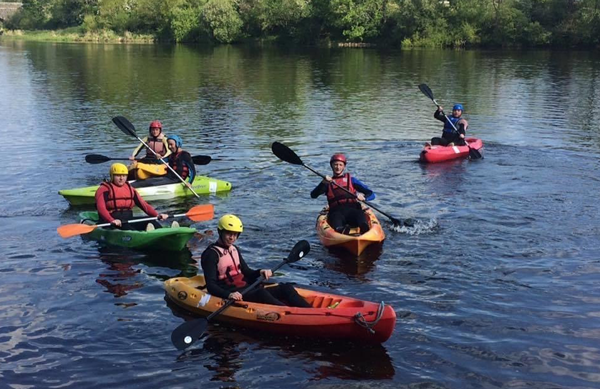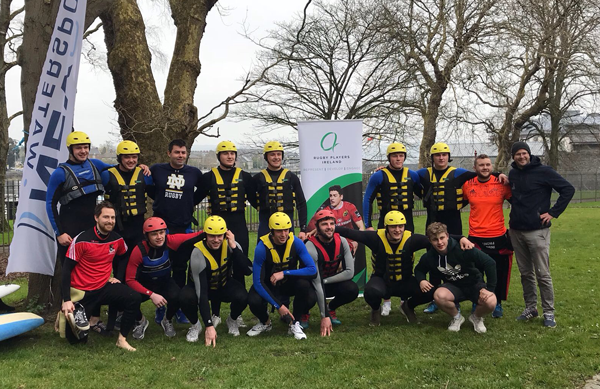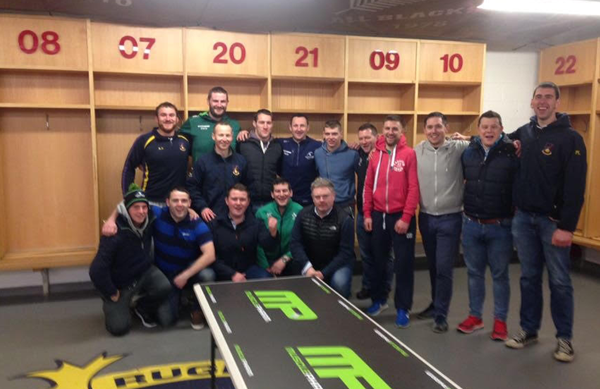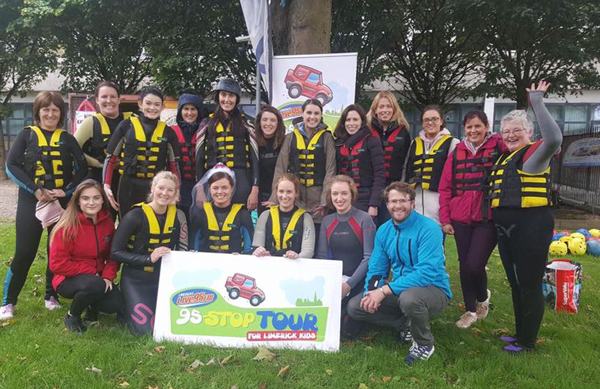 We cater for many Group Outings and Events. Birthday parties, school tours, sports teams, stag and hen groups, work outings, sports and social clubs and corporate groups looking for some fun and adventure.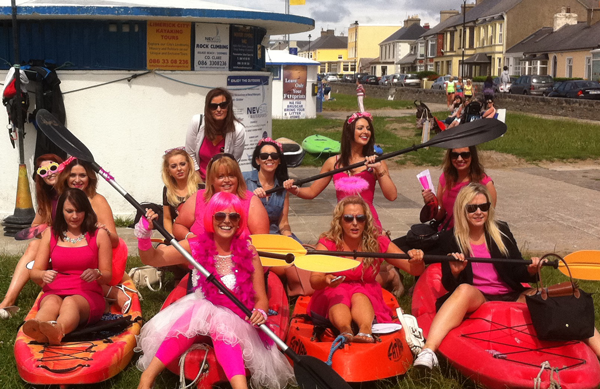 Best hen party ever!
30 of us went to Kilkee in July for my friends hen party- we had an absolute ball at Nevsailwatersports, the staff were great fun and made sure that everyone was enjoying themselves. We went kayaking around the bay, into some caves and then stopped off at a secluded cove for a picnic. Then some peolple did some surfing and those who didn't want to get wet had a leisurly sail in the yacht.
Great day out
Thanks to everyone at Nevsail water sports for a great day on the river, We were on a stag party in limerick and decided to do the city kayaking tour during the day, it was great to get out on the water and also great fun!! Everyone of us enjoyed it. Thanks again. The lads from mallow.
Hen Group kayaking on the Shannon
We had a group of 10 ladies we enjoyed 1.5 hours of Kayaking and paddleboarding. It was absolutely brilliant. The instructors made it great fun, helping us all to get to know each other. It even rained when we were out on the water and it was fine because we were all in wet suits. It was a lovely activity to do with a group and the team at Nevail really looked after us.
More Stag & Hen Party Info
Stag Party & Hen Party in Limerick and Clare Special Offers – The STAG or HEN Goes FREE
Nevsail's Most Popular Limerick Stag Party & Limerick Hen Party Packages:
Limerick Watersports Adventure Package: Choose a mix of Kayaking, Canoeing, Stand Up Paddle Boarding, Zorbing and Boating from our Hunt Museum base in the heart of Limerick City.
Thomond Park Adventures: Abseiling Thomond Park – Are you a thrill seeker and a huge Munster fan?Choose from Abseiling Thomond Park Stadium, Archery, Archery Tag,  Team Challenges and Thomond Park Museum.
The Limerick Hunt Stag & Hen Package: This Hunt is a fantastic way to see Limerick's sites, using our interactive phone app to solve lots of fun questions & quirky tasks. Choose also some Archery, Archery Tag, Zorbing & Team Challenges.
Limerick Sailing & Boating Stag/Hen Packages: Ideal if you want to sit and enjoy a sailing or boat tour with spectacular views.
Nevsail's Most Popular Clare Stag Party & Clare Hen Party Packages:
Kilkee Kayaking and Coasteering Stag & Hen Party Packeages: Explore Kilkee Bay's coastline, it's many inlets and caves by kayak and then enjoy some coasteering (this is basically jumping off areas of varying heights into rock pools – which is very safe and fun).
Kilkee Watersports Adventure Packages:

 

Choose from Kayaking, Surfing, Stand Up Paddling, Coasteering, Raft Building..
Surfing/Windsurfing/Stand Up Paddle Boarding Packages: Surfing & SUP'ing Group Lessons, 

Perfect for all occasions & abilities.

Clare Outdoor Rock Climbing, Abseiling and Archery Package: 

F

un bonding, adventure and bit of competitive banter, we can build a solution for your group will be looked after by our expert team of Qualified Instructors.
Costs,Discounts & Offers:
Costs range from €30+ pp for our 1.5 Hrs & €40+ pp for 2.5 Hrs Adventure Stag & Hen Party Outing in Limerick, Clare or Nationwide.
Stag & Hen Special Offer – Every 10 Participants, 1 Goes FREE
ACCOMODATION AND ADVENTURE PACKAGES FOR STAG AND HEN PARTIES
Deal 1: from €95 pps
One nights B&B, One Evening Meal & 1 X 1.5 hours activity of your choice at Nevsail Watersports & Adventures
Deal 2: from €125 pps
Two nights B&B, One Evening Meal & 1 X 1.5 hour activities at Nevsail Watersports & Adventures
For more info please E-mail: info@nevsailwatersports.com or Phone: 086 3308236 and we will organize the perfect day out for you.

An ideal Christmas Gift, Birthday Gift, Valentines Gift or for any occasion. Treat someone to an amazing adventure experience in Limerick & Clare.

Latest News & Updates
Find lots more info, what's been happening and what's coming up at Nevsail Watersports & Adventures with our latest news and updates.
Book Your Adventure Today