Fun things to do in Limerick
Looking for fun things to do in Limerick? Try our Limerick Kayaking Tours, Lessons and Outings from the back of the Hunt Museum. Our Limerick Kayaking tours and sessions offer a safe, fun-packed activity, combining lots of games and fun facts about Limerick!
At Nevsail Watersports & Adventures we have experienced Kayaking and Canoeing Instructors running our Limerick Kayaking Tours, Lessons and Outings. So come and experience a fun and unique Limerick Kayaking Tour on the River Shannon.
Whether you're a local or a tourist to Limerick you'll love to experience the sights and sounds on our unique and exclusive Limerick Kayaking tours. You are guaranteed to see Limerick from whole new perspective.
Our Limerick Kayaking Tours have been voted as the "top 10 fun things to do in Limerick" where you can have some real Adventures or simply relax and enjoy the local wild life, as the River Shannon has abundant wildlife and amazing things to see.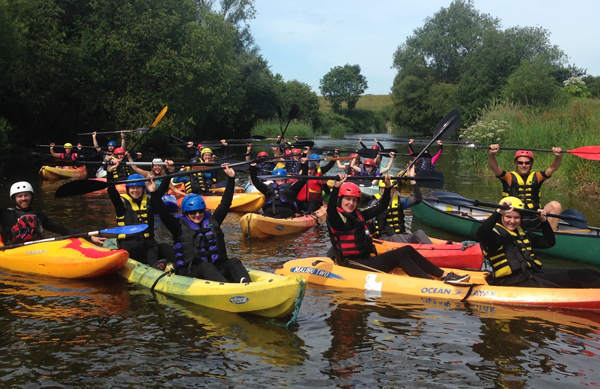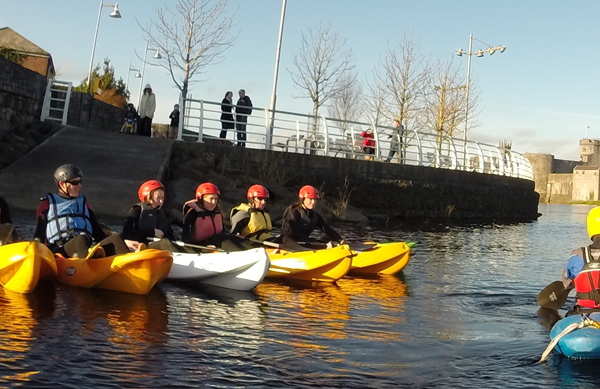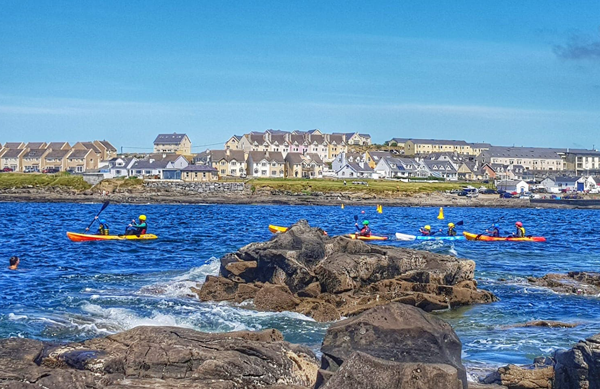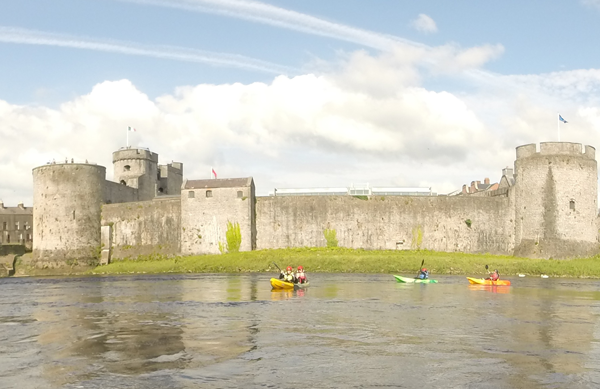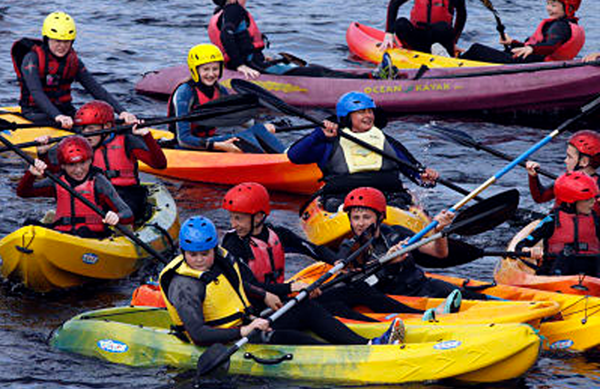 So when your next looking for fun things to do in Limerick, remember Nevsail's Limerick Kayaking Tours.
We cater for individuals to group outings, from birthday parties, school tours, sports teams, work outings, sports and social clubs, corporate groups or simply a group of friends or family members who are up for some adventure!
Five Stars
We went Kayaking along the river and would highly recommend..! Caters for different ages and Dan,Aisling and Eoin were really nice put you straight at ease. We done the 1.5 hour but next time we will book the longer tour. We've told all our friends about it and will definitely be back.
Limerick City Kayaking Tour
I recently booked a Limerick City Kayak tour for myself and a group of friends. I had been meaning to try it out for a while and the recent heatwave was just the push I needed! Dave and the team were great and tailored the tour to what we were interested in (some very competitive kayak water polo with a little bit of history thrown in!). It was such a lovely way to spend a sunny evening outdoors without having to leave the city, I would highly recommend it!
River Shannon Kayak
Went kayaking this morning on the 1.5 hour tour of Limerick. Was absolutely fantastic. Got to see Limerick in a different way from the river. Declan was our guide, very good instructer and a nice guy. Really enjoyed the games played on the river. Couldn't recommend enough.
Fun things to do in Limerick! Well organized by a super team
Dave and his team gave the boys lots to do! Kayaking, archery, team building.. all great fun and yet all safe under the watchful eye of the crew. All equipment provided. And a group of 20 15/16yr olds kept busy for the morning! Brilliant thing to do. Highly recommend to anyone!
Fantastic experience and staff
Fantastic experience. Booked five of us on a Limerick kayaking tour of the river Shannon. From the minute we arrived to when we left the experience was excellent. A big Thank you to Jason our Kayaking instructor we had some great laughs and games on the water. I would highly recommend nevsail as they were so professional and welcoming and experienced. Just to be out in the water, feeling safe and seeing part of the city from another view was amazing.
Truly it made our day.

An ideal Christmas Gift, Birthday Gift, Valentines Gift or for any occasion. Treat someone to an amazing adventure experience in Limerick & Clare.

Latest News & Updates
Find lots more info, what's been happening and what's coming up at Nevsail Watersports & Adventures with our latest news and updates.
Book Your Adventure Today