Sail and Boat Tours & Lessons in Limerick and Clare
Enjoy our sailing and boating lessons and tours in Limerick or Clare with Nevsail Watersports & Adventures.
These are ideal if you are looking to learn some sailing or boating skills, improve your boating knowledge or you just want to sit and enjoy a sailing or boat tour with spectacular views, then that's perfect too.
You don't need any sailing or boating experience to join our lessons or tours. These are run by our qualified staff and anyone from 5+ can enjoy. Private groups are also welcome.
Our Sailing and Boating lessons and tours run for 1.5 hours on a daily basis. Times and dates depend on tides and weather conditions and only operate when conditions are calm & safe for all to enjoy.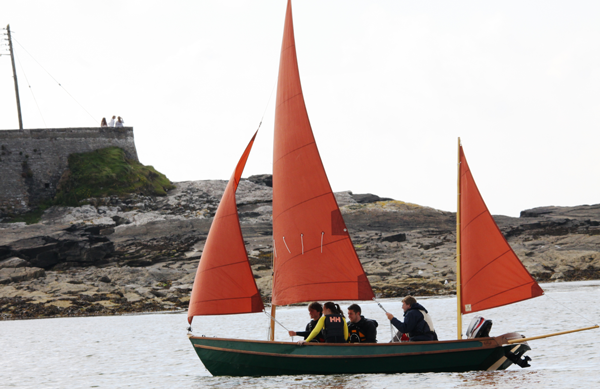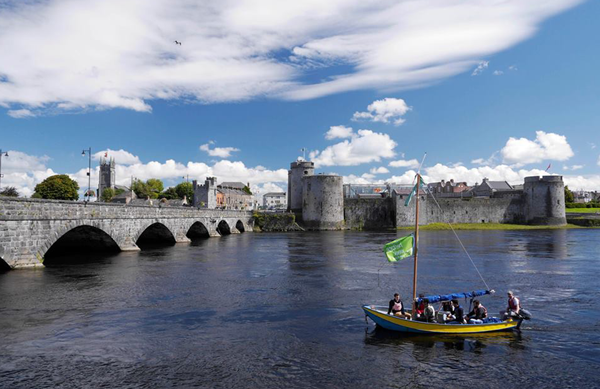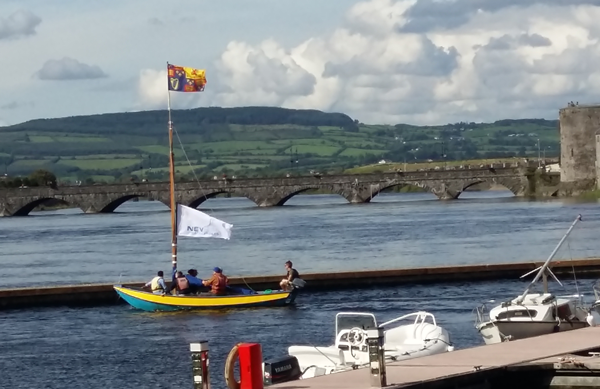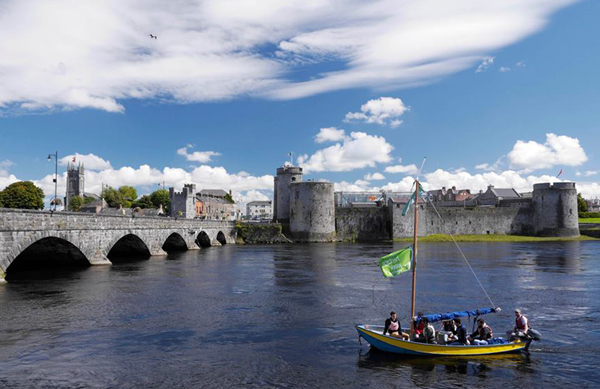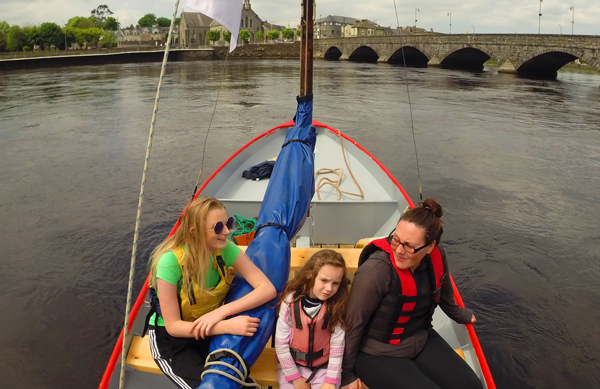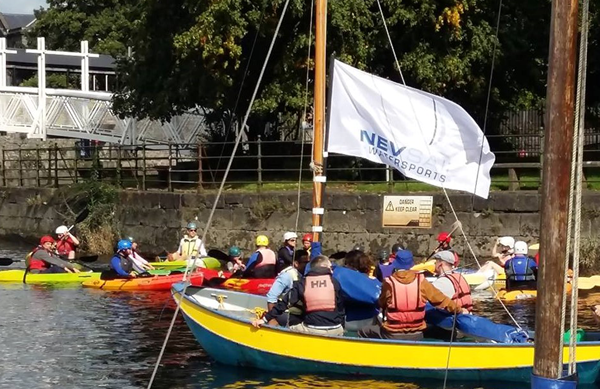 Learning to sail a Drascombe Lugger
NevSail provides a wide range of water activities in Kilkee bay. I tried the three hour sailing taster in a lugger which was great. Both Dave and Beinean provided excellent instruction sailing. Above all, both the instructors were calm, caring and considerate and instilled confidence. They have also been very flexible in taking on the demands of our particular situation and have offered every support to help us get started in a new pastime.
Amazing Boat Ride
The Nevsail crew were so accommodating and couldn't have been better. Our guide Eoin took us for a boat trip on the river Shannon and threw in a little limerick history lesson as well. He was so professional, pleasant and good fun.
The weather on the day was beautiful and the water was so calm which added to the amazing experience. It couldn't have been better. I highly recommend a guided boat trip on the river to anybody visiting the city. We loved every minute of it!!!!
Boat Tours
Very safe tour with the fabulous Dave!!! He let us drive the boat and he we went on a short tour from the hunt museum to the boat club . Very well run , safe and a great experience for anyone that hasn't been on a boat before . Great for kids and adults !! Recommend it !!!
More Sailing & Boating Info
Sailing & Boating in Limerick and Clare
We run a 1 ½ hour sailing and boating sessions, which can be organized and run any time, afternoons….weekends and weekdays…
These are suitable for beginners or the most experienced sailors/boaters to enjoy.
The instructor will be on board to help out with everything.
COST: €30 per adult, €25 per child/teen, MINIMUM OF 3 people needed.
An ideal FAMILY Break: Take a brilliant family holiday with a difference at NEVSAIL WATERSPORTS.
A Refreshing way for all the family to sail or boat together.
These are also a great if you intend to buy a boat or if you just want to learn the skills or if you want to spend some time on the water with your family having some fun.

An ideal Christmas Gift, Birthday Gift, Valentines Gift or for any occasion. Treat someone to an amazing adventure experience in Limerick & Clare.

Latest News & Updates
Find lots more info, what's been happening and what's coming up at Nevsail Watersports & Adventures with our latest news and updates.
Book Your Adventure Today