Limerick & Clare Kids Summer Camps 
Our Nevsail Watersports Summer Camps in Kilkee (Clare) and Limerick are an absolute favourite with all the kids and teens who attend them, (many even save up their own pocket money to join us each year).
We run both daily & weekly kids and teens summer camps, which are a perfect introduction to many watersports and adventure sports in a safe and controlled environment.
Full supervision is provided throughout our watersports camps with top quality instruction from our friendly qualified staff.
Our Kilkee, Co. Clare and Limerick summer camps are great for kids and teens to meet new people, make friends and cultivate confidence.
Action, Fun and Adventure for Boys and Girls (aged 6-16yrs) and you can book either daily or weekly onto our summer camps.
Life jackets and safety equipment are all fully included.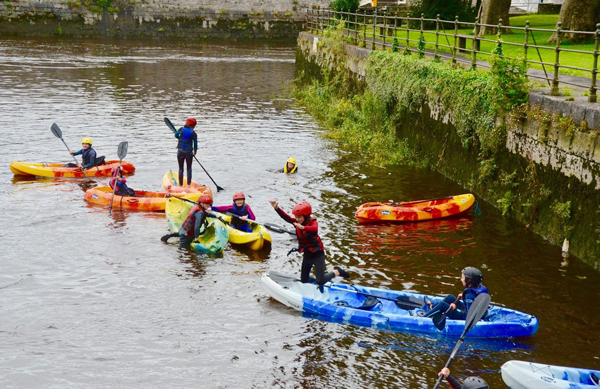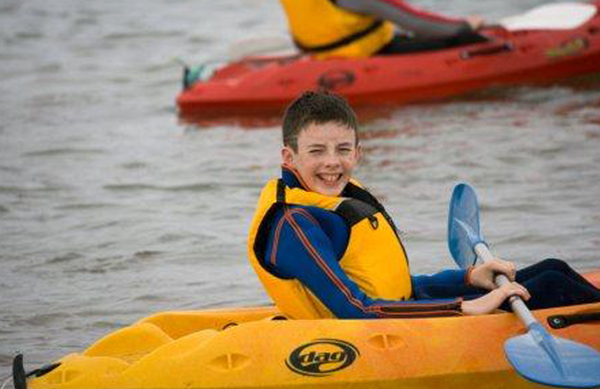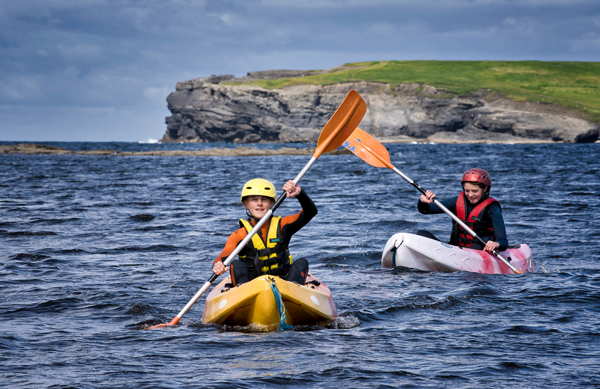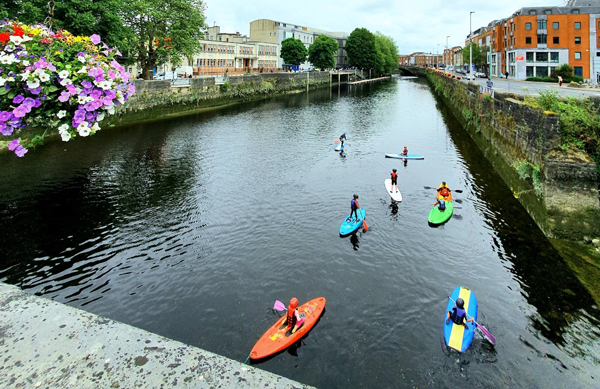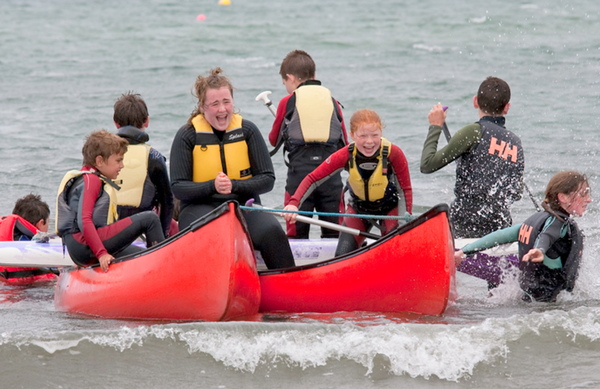 Kids had amazing time at Water Sports Summer Camp
We went to kilkee for 2 weeks last July on holidays and we left the kids in for the morning summer camp which ran from Monday to Friday. They had an amazing time during the summer camp and done different activities every day. All of staff where really nice, enthusiastic and had so much energy. It was the first time the kids had been

Surfing

, sailing and Kayaking. We where a little nervous letting the kids do the water sports for the first time but after keeping an eye on them during the first morning it was very clear they where in safe hands
Making Memories!
My kids have done Nevsail camps every Summer and Easter for five years and they have enjoyed every one! My eldest actually does the morning and afternoon summer camps – she can't get enough! They learn so much – kayaking, swimming, coasteering, stand up paddle boarding! The instructors are always of the highest standard and they have so much fun! Thanks for all the memories Dave, Kilkee wouldn't be the same without you!! Sarah and Darren Carty.
5 stars without hesitation
I booked my 8 year old daughter into the summer camp this morning and she had a ball. She kept saying "Mom, that was so much fun" all the way home in the car. All the gear was supplied. €27.50 for the 3 hours in total. They took her out kayaking and played table tennis and other games that kept her entertained for the morning. The Hunt museum is overlooking the water so Moms can treat themselves to coffee while keeping an eye on the small people having fun. Am only sorry I hadn't known about this place all summer. Will definitely be signing up for the sight seeing tour myself. Great morning. We'll be back!
DUE TO OVERWHELMING DEMAND, OUR WATERSPORTS CAMPS ARE OFTEN FULLY BOOKED SO PRE BOOKING IS ESSENTIAL
Nevsail's Kilkee & Limerick Summer Camps run throughout June, July & August (Monday to Friday's).
Camps are suitable for children aged from 6 – 16 yrs.
Morning Summer Camps: Our 2.5 hour morning camps run between 10 am-12:30 pm daily.
Afternoon Summer Camps: Our 2.5 hour afternoon camps run between 2- 4:30 pm daily.
Costs: Daily Rates:  €30 per 2.5 hour camp
Costs: Weekly Rates:  €130 pp for our weekly morning or afternoon camp.
That's a discount of €20 when you book for the week. 
ACTIVITIES INCLUDE: Windsurfing, Sailing, Coasteering, Power-Boating, Kayaking, Canoeing, Surfing, Stand-Up Paddle Boarding, Boogie Boarding, Raft-Building, Fishing, Team Building and Beach Games, Orienteering……and much more
To fully secure a place on our daily and weekly Summer Watersports Camps you can pay directly online through our website.
Or you can Call Us directly on 086 3308236 and we can take payment over the phone.
Payment is required to book onto our daily and weekly Kilkee and Limerick Watersports Camps, so that we can organise equipment and staff required for safety ratios etc.
For more info or if you have any questions please Click Here

An ideal Christmas Gift, Birthday Gift, Valentines Gift or for any occasion. Treat someone to an amazing adventure experience in Limerick & Clare.

Latest News & Updates
Find lots more info, what's been happening and what's coming up at Nevsail Watersports & Adventures with our latest news and updates.
Book Your Adventure Today