Great Birthday Parties in Limerick & Clare
Birthday Parties in Limerick & Clare
Birthday Parties in Limerick & Clare – Are you running out of birthday party ideas for your kids? Tired of going to the cinema and eating pizza? Dreading the thought of another princess party? How about trying something different? 
Nevsail have a very wide range of fun and unique birthday party packages to cater for all ages both indoors and outdoors and we guarantee everyone goes home with memories of doing something truly special.
We offer birthday parties in Limerick and clare for kids aged 5 years upwards, teens birthday parties and adult birthday party outings and events.
Choose some of our watersports or land based birthday party outings and activities or even try a mixture of both !
Our expert staff members provide tailored birthday party outings, with fun and adventure for everyone, so that all have an amazing birthday experience, no matter what the age.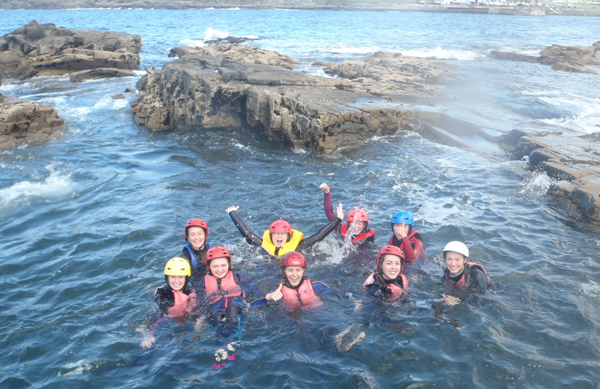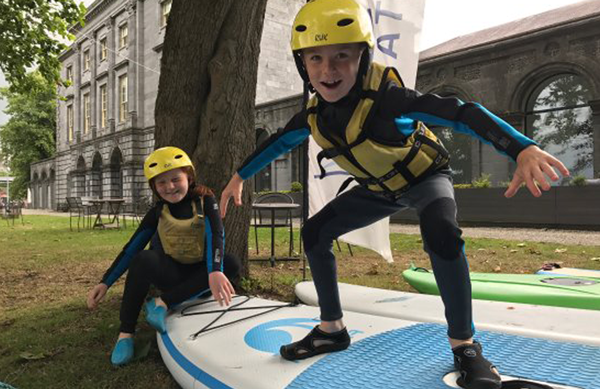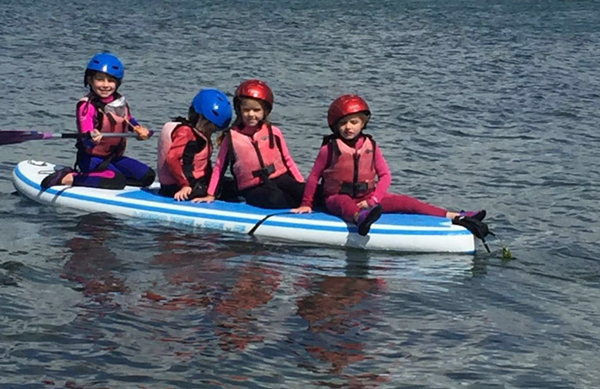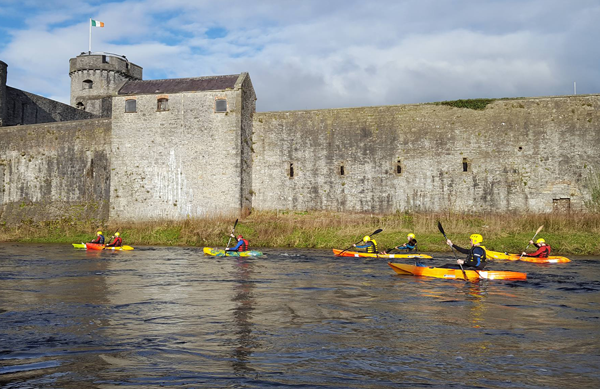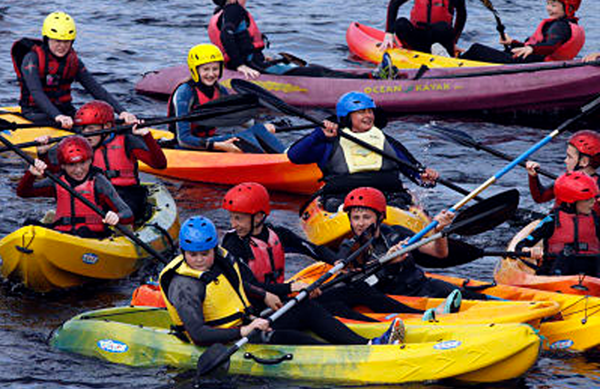 We cater for many Group Outings and Events: birthday parties, school tours, sports teams, stag & hens, work outings, sports & socials and we can even bring our adventures directly to you, as we are fully mobile and travel nationwide.
Rock Climbing Party
If you are like us and have exhausted the usual gamut of playgrounds, movies, parties at home, pizza making etc, a 10 year olds party can be hard work. With Nevsail; All the kids loved it and want to go again, our eldest had 'the best party ever'. Verdict: great fun, time flew, children happy, fantastic option for a birthday. Price: €17.50 per child, good value.
Brilliant Birthday Party
My daughter attended her friends birthday party today she had an absolute ball thoroughly enjoyed the rock climbing and archery. She was a bit apprehensive starting out climbing the wall but with gentle encouragement from Dave and staff it wasn't long before she was climbing to the top. Excellent idea for something different for kids birthday parties, great central location and so handy having parking right outside the door .
Fantastic Birthday Party Activity
As a birthday party activity this was fantastic. I took 2 boys and 3 girls all aged 12 where they took part in both kayaking and paddle boarding for an hour and a half. They all had a great time.
Their instructor, Declan was excellent. He explained what they needed to do very well at the start and was patient with the group. At the same time he made sure they all had a great fun!! Time fly by for them. They laughed the whole way through it, attracting many by-standers as a result!!!! Overall I would highly recommend it. Thank you for such a fun day.
More Birthday Parties Info
Birthday parties in Limerick and Clare – We've welcomed birthdays parties for kids and teens from 5 years of age upwards, as well as many adult birthday groups and outings.
Our Water & Land Birthday Party Packages are run by professional instructors who fully supervise and manage the birthday party group and these are designed to be healthy, fun & exciting for all involved, no matter what the age.
We can even bring our activities directly to you, to your venue, house, back garden, local pitch or wherever you see fit, as we are fully mobile and travel nationwide.
For more info, queries or to book a Birthday Party Outing, please click here and we will get back to you as soon as possible.
E-mail: info@nevsailwatersports.ie or Phone: 086 3308236 and we will organize the perfect day for you.

An ideal Christmas Gift, Birthday Gift, Valentines Gift or for any occasion. Treat someone to an amazing adventure experience in Limerick & Clare.

Latest News & Updates
Find lots more info, what's been happening and what's coming up at Nevsail Watersports & Adventures with our latest news and updates.
Book Your Adventure Today