Stand Up Paddle Boarding in Limerick and Clare
Stand Up Paddle Boarding (SUP) is the fastest growing Hawaiian watersports which promotes balance, strength and general fitness.
It combines traditional surfing and paddle sports, which is a great workout, easy to learn and fun for all the family and friends.
It is excellent for surfers and non-surfers alike, as it provides an amazing workout that strengthens your core muscle, while giving you a FUN and EXCITING way to view the natural surroundings.
SUP'ing is a low impact exercise and can be enjoyed by anyone, wherever there is water and we are delighted to offer Stand Up Paddle Boarding in both Limerick and Clare at Nevsail Watersports.
SUP'ing as its known is a unique way to travel over the sea and see some amazing views of the beauty around and beneath you.
Tours and Lessons last 1.5 hours and are suitable for complete beginners. We provide all of the gear, so all you need to worry about is having fun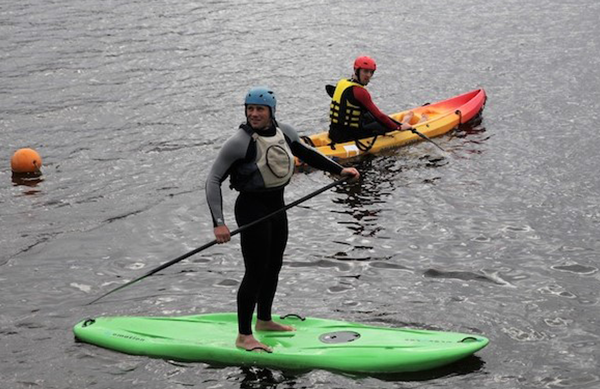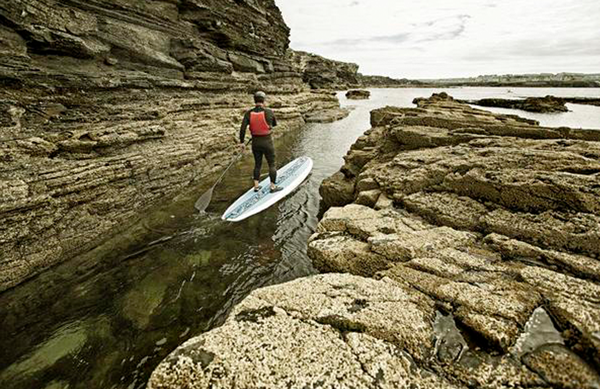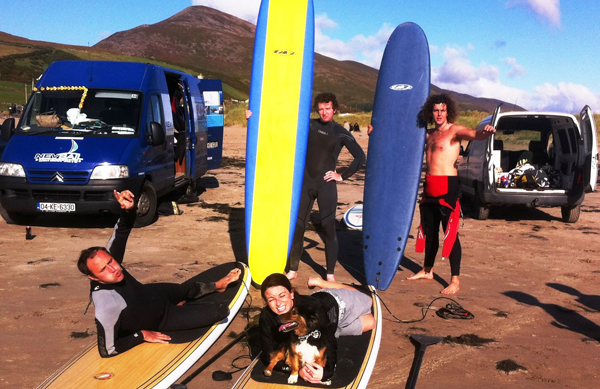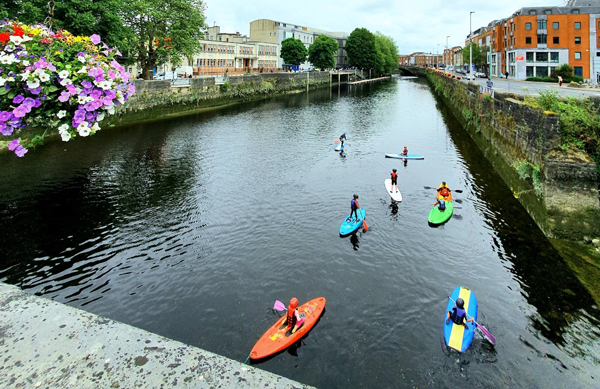 We cater for many Group Outings and Events. Birthday parties, school tours, sports teams, stag and hen groups, work outings, sports and social clubs and corporate groups looking for some fun and adventure.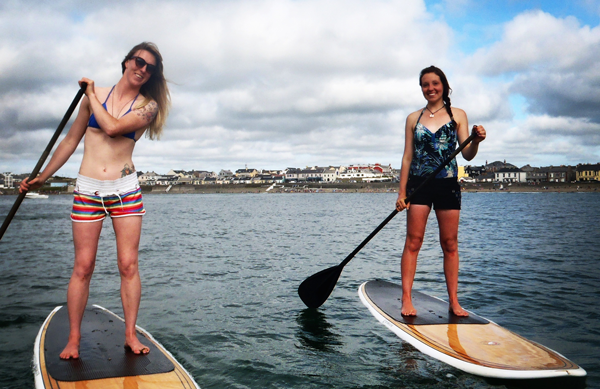 Stand Up Paddle Boarding with Nevsail
Our family of 3 went suping with Keith yesterday and we had a brilliant time. Keith was very friendly and explained everything really well making it a very enjoyable afternoon. Definitely an activity for any age.
Making memories!
My kids have done Nevsail camps every Summer and Easter for five years and they have enjoyed every one! My eldest daughter Anna actually does the morning and afternoon camps during the Summer – she can't get enough! They learn so much – kayaking, swimming, coasteering, 

stand

 

up

 paddle boarding! The instructors are always of the highest standard and they have so much fun! Thanks for all the memories Dave, Kilkee wouldn't be the same without you!

Watersports on the Shannon
We had a group of 10 ladies we enjoyed 1.5 hours of Kayaking and paddleboarding. It was absolutely brilliant. The instructors made it great fun, helping us all to get to know each other. It even rained when we were out on the water and it was fine because we were all in wet suits. It was a lovely activity to do with a group and the team at Nevail really looked after us.
SUP is really easy to learn with our Stand Up Paddle Board Lessons & Tours.
Start off by perfecting your basic stand up paddle boarding skills on a flatwater session. 
Once you've got the balancing aspect down, we head off on a beautiful stand up paddle boarding trip to King Johns castle in Limerick or around Kilkee Bay in Co. Clare, with the security of having a top-class Instructor by your side for guidance and advice.
So, no matter what age or how physically active you may be, there is something in SUP- Stand Up Paddle Boarding Lessons for you to enjoy.

An ideal Christmas Gift, Birthday Gift, Valentines Gift or for any occasion. Treat someone to an amazing adventure experience in Limerick & Clare.

Latest News & Updates
Find lots more info, what's been happening and what's coming up at Nevsail Watersports & Adventures with our latest news and updates.
Book Your Adventure Today