Kayaking Limerick and Kayaking Clare
Kayaking in Limerick & Clare
At Nevsail Watersports & Adventures we have experienced Kayaking and Canoeing Instructors running our Kayaking Limerick City Tours and our Clare Kayaking Tours, Lessons and Outings.
Try an unforgettable Clare Kayaking Tour in Kilkee, taking in stunning inlets, caves and coves and you can even enjoy some adventure coasteering in the Bay.
Or enjoy our Limerick City Kayaking Tours and Lessons, where over 800 years of dramatic history is brought to life as you kayak by many local landmarks such as King John's Castle, the treaty stone, under bridges and much more.
Nevsail offers very unique Kayaking Limerick and Kayaking Clare experiences to individuals, families and groups of all ages and sizes.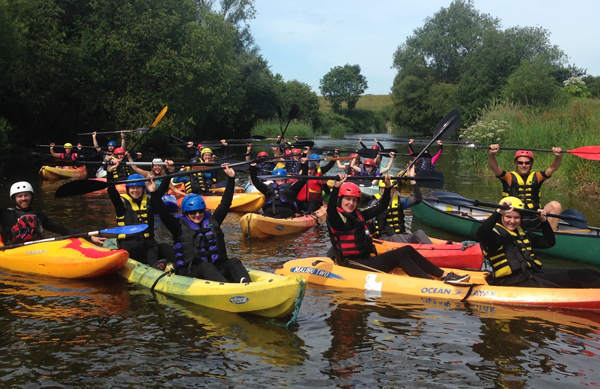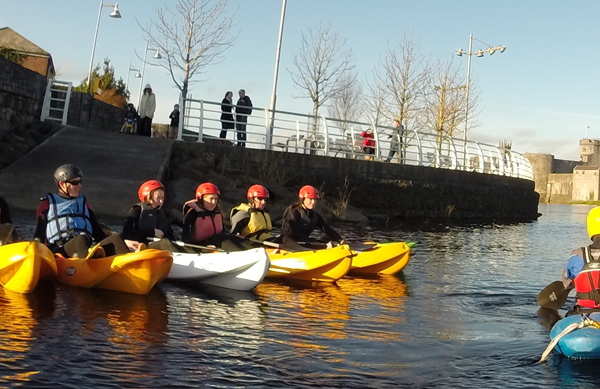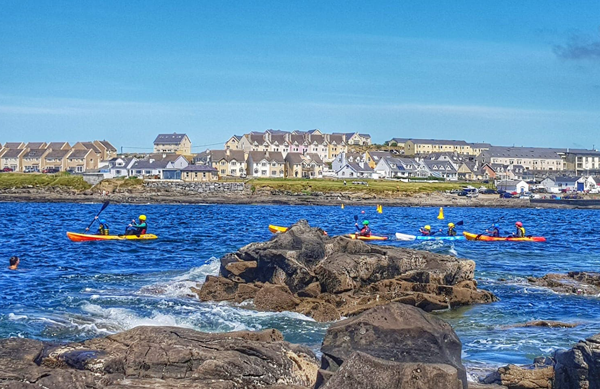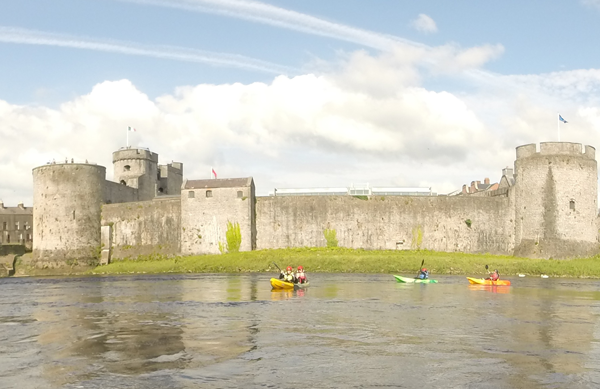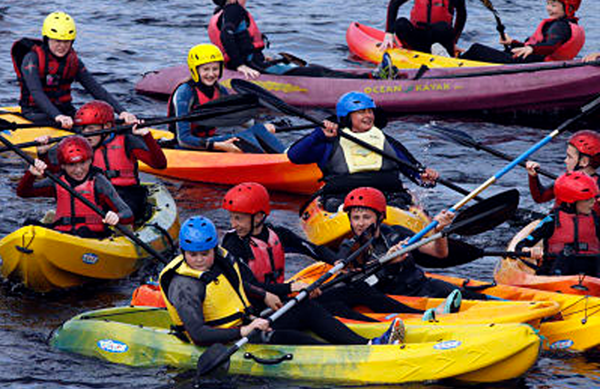 Kilkee Kayaking
Had the most wonderful day out on the water with the Nevsail crew. Our group ranged greatly in ability and age but the staff made us all feel at ease straight away. We went kayaking into local caves around the bay and enjoyed jumping from the rocks into the sea, but for those not brave enough to jump the instructors were able to entertain us with knowledge about the local wildlife and ecosystem. Great for kids and adults alike, some of our group even went back for seconds later in our trip.
Limerick City Kayaking Tour
I recently booked a Limerick City Kayak tour for myself and a group of friends. I had been meaning to try it out for a while and the recent heatwave was just the push I needed! Dave and the team were great and tailored the tour to what we were interested in (some very competitive kayak water polo with a little bit of history thrown in!). It was such a lovely way to spend a sunny evening outdoors without having to leave the city, I would highly recommend it!
River Shannon Kayak
Went kayaking this morning on the 1.5 hour tour of Limerick. Was absolutely fantastic. Got to see Limerick in a different way from the river. Declan was our guide, very good instructer and a nice guy. Really enjoyed the games played on the river. Couldn't recommend enough.
Kayaking Limerick - The best type of yaking in Limerick!
When the boys and I pulled up to the dock, we were ready for a good time. Jason single-handedly made this kayaking Limerick city an amazing experience that we wont forget for a long time! With a wide variety of games, history, jokes, and insane upper body workout, this really benefits anyone and everyone. If you're able to meet Jason and his charming personality, you're guaranteed to walk away happy!
We are delighted our Limerick Kayaking Tours have been voted the "Lonely Planets Top Attractions in Limerick City".
Nevsail Watersports offers very unique Kayaking Limerick and Kayaking Clare experiences to groups of all ages and sizes, from birthday parties, class parties, school tours, sports teams, scout groups, work outings, sports and social clubs, corporate groups or just a group of friends or family members who are up for a challenge!
We also run Official I.C.U. (Irish Canoe union) Kayak and Canoe Courses in Kilkee, Co. Clare and from the Hunt Museum in Limerick City and after successfully completing your course with us you will receive an I.C.U certificate.
Or try our Limerick Kayak Night Tours and a kayaking rental service.

An ideal Christmas Gift, Birthday Gift, Valentines Gift or for any occasion. Treat someone to an amazing adventure experience in Limerick & Clare.

Latest News & Updates
Find lots more info, what's been happening and what's coming up at Nevsail Watersports & Adventures with our latest news and updates.
Book Your Adventure Today