Archery Tag in Limerick & Clare
Archery Tag in Limerick and Clare
The newest phenomenon in friendly combat sports in Limerick & Clare.
Archery Tag in Limerick and Clare is very like paintball but without the pain or mess and using safe foam tipped arrows instead.
You and your team are in competition whilst ducking and diving, to keep from getting tagged by an arrow and to hit your opponents.
Our Archery tag in Limerick and Clare is a high energy, fast paced fun event and Archery Tag can be played almost anywhere – both indoors or outdoors.
Archery Tag in Limerick and Clare is a great Ideas for all occasions: We cater for many Group Outings and Events. Birthday parties, school tours, sports teams, stag and hen groups, work outings, sports and social clubs and corporate groups looking for some fun and adventure.
We are Fully Mobile and can even bring our Archery Tag activities Nationwide directly to you.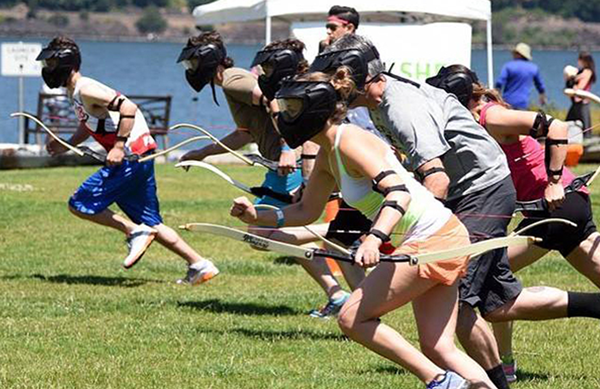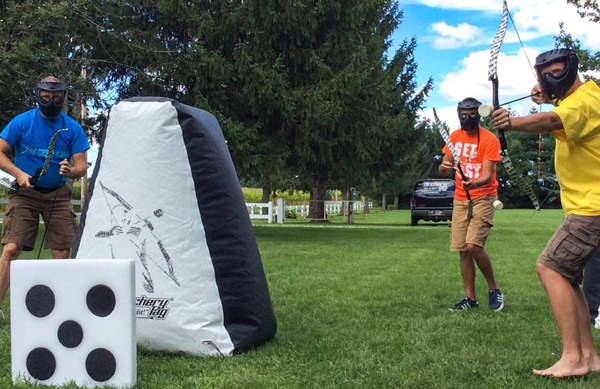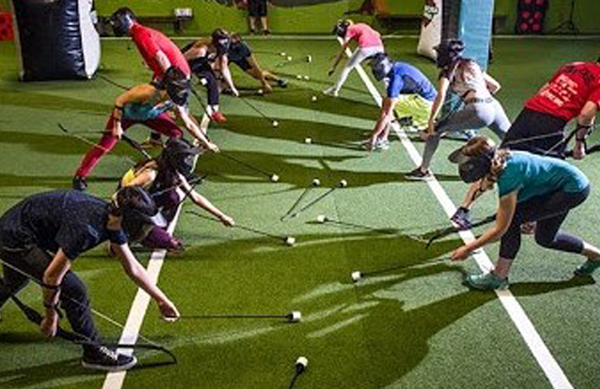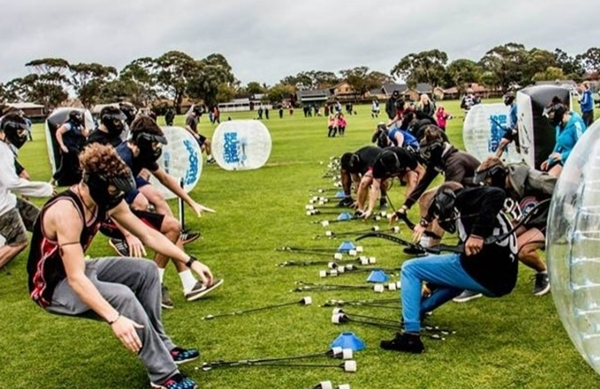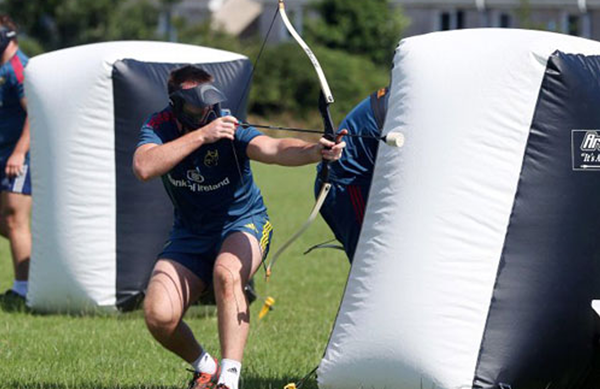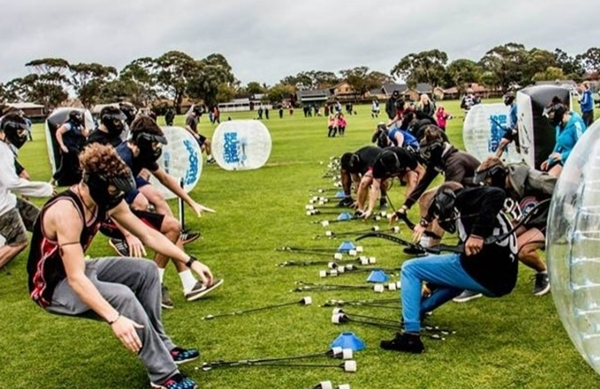 Zorbing at Riverfest
I supported two young men with intellectual disabilities to go zorbing with Nevsail during Limerick city's Riverfest. From the first phone call and all the way through I found the service fantastic. One of the men was a little nervous to start but Dave and his fellow instructor reassured him and supported him to get fully involved in the activity. I could not recommend this company enough for their customer service, fun-filled activities and reasonable pricing. Many thanks all.
Kayaking & Archery
Booked with Nevsail recently for a kayaking trip, led by Emma for an hour and half of great fun. We then went on to enjoy the outdoor 

Archery

 on the beach. Cody took care of our group and we had great fun doing that. I would thoroughly recommend Nevsail and found all the members of the team we met; Dave, Emma, Cody and the twins to be very helpful, experienced and great fun
Water Zorbing in Killaloe
Great morning in Killaloe with Nevsail. The kids were trying out the Water Zorbing, lots of fun and laughs!
Absolutely Brilliant
Booked with Nevsail for a day out for my kids and nieces and nephew. The best decision ever. They had great fun Kayaking and paddle boarding the first half of the day. Situated right behind the museum, I was able to sit and enjoy a cuppa at the hunt cafe in the museum building while able to check on them. Afternoon activities of rock climbing and 
archery
 was full of laughs, as they cheered each other to get up to the top or to hit the target. 
More Archery Tag Info
Archery Tag in Limerick, Clare and Nationwide
Rates
1.5 hour Child (5-17 years old): €25
1.5 hour Adult (18+ years old): €30
2.5 hour Child (5-17 years old): €35
2.5 hour Adult (18+ years old): €40
Minimum number of participants is 10 people +
Archery Tag Rules and Regulations – Your Objective:
The objective of Archery tag is to obtain points by shooting your arrows across the field at your opponents. The team with the most hits wins.
Preparation for each player:
Each player will have Personal Protection Items like a mask on at all times. Each team consists of 5-8 players. All players start with two arrows. After that, it is up to you to retrieve more.
How to Play Archery Games:
Teams will start at opposite ends of the field. You may go anywhere on your side of the safe zone. Your goal is to successfully shoot and hit members of the opposing team.
How you get Points:
Points are awarded for each hit or tag of an opposing team member. During regulation play, all players remain on the field even if they are tagged. If you are able to catch a flying arrow, without it touching your body, you will have two (2) points added to your team score. Team with most points wins.
Regulation Play:
This Archery game has a 10 minute regulation round. You may play as many tag rounds as you wish. The Referee will Start/ Stop play by blowing a horn or whistle.
To Book our Archery Tag activities in Limerick, Clare or Nationwide, please email us info@nevsailwatersports.ie or phone us on 00353863308236

An ideal Christmas Gift, Birthday Gift, Valentines Gift or for any occasion. Treat someone to an amazing adventure experience in Limerick & Clare.

Latest News & Updates
Find lots more info, what's been happening and what's coming up at Nevsail Watersports & Adventures with our latest news and updates.
Book Your Adventure Today