Nevsail Watersports & Adventures
Watersports & Land Adventures
NEVSAIL OUTDOOR ADVENTURE SPORTS SCHOLARSHIP 2021
Overview
Nevsail will be running our 12 week TY Outdoor Adventure Sports Scholarship giving participants an opportunity to learn new skills and sports and employment opportunities afterwards.
For the past number of years many of the successful participants have developed into industry as qualified kayakers. Many of whom are now regularly running kayak activity sessions and becoming kayak facilitators passing on their knowledge to the next generation of young Irish Kayakers.
Our Vision
Our plan is to offer an all encompassing outdoor scholarship program that gives participants the skills and knowledge to start a career in the outdoors. 
Altogether participants will take part and complete many core modules in:
Kayaking & Canoeing
Stand-up Paddle Boarding 
Sailing and Boat Handling
Archery & Team Challenges
Manual Handling (Certification)
Social Media and Promotions
Intro to outdoor instructing & Group Management
A place on the Scholarship is worth over €1,600 per person and Nevsail is delighted to offer 10 places completely FREE of charge. 
Apply Now by emailing info@nevsailwatersports.ie
FAQ's
Q. Will it all be outdoors?
All modules will involve both outdoor and indoor learning elements both practical and theory based.
Q. How much does it Cost?
The scholarship is completely free to participants. Any modules that result in certification/affiliation the cost of certification will be covered by the participant.
Q. Where does it take place?
All modules will take place in at our Nevsail base in the Hunt Museum, Limerick City . Some off-site trips may take place where participants will be fully notified in advance.
Q. When does the scholarship take place?
The scholarship runs on a combination of Wednesday from March to May. Participants will receive a list of dates however these dates may change as a result of external factors.
Q. Who can apply?
Anyone between the ages of 14 and 17 may apply. However we encourage mainly transition year students and advise against anyone in an exam year to apply.
Q. How do I apply?
Please apply by emailing info@nevsailwatersports.ie
Q. What happens after I apply?
A member of our team will contact you and arrange a time/date to chat.
Q. When will I find out if I have made the scholarship?
The cut off for applications is March the 7th. At which point all successful applicants will be notified.
Q. Do I need my own transport ?
Yes, all participants are responsible for their own transportation to the centre.
Q. What if my school does not have half days on Wednesdays?
Previously students from schools that do not have half days on Wednesdays have received special permission from the school to leave early. This is down to the participant to get permission however we are happy to notify the school of the scholars participation in the course.
Q. Do I have to make every course date?
Yes, all successful scholars are expected to attend all the dates laid out. However we understand that unexpected events can occur where attendance is not possible. Scholars will be responsible for notifying Nevsail. Should there be no notification of non attendance more than once, Nevsail may remove the participant from the scholarship.
Q. Will I get a job with Nevsail after completing the scholarship?
Unfortunately there is no guarantee of employment for participants completing the scholarship program. All scholars will be able to apply for a job in 2021, however places are limited and they will be required to go through the same process as all instructor applicants.
Course Outline
Course One
| | | |
| --- | --- | --- |
| Module | Duration | Value per person |
| Intro to Outdoor Instructing | Two x 2 hour classes | €100 |
| Stand Up Paddle Boarding | Four x 2 hour sessions | €300 |
| Kayaking | Six x 2 hour sessions | €500 |
| Canoeing | Two x 2 hour classes | €100 |
Course Two
| | | |
| --- | --- | --- |
| Module | Duration | Value per person |
| Sailing & Boat Handling | Two x 2 hours Classes | €300 |
| Archery | Two x 2 hour classes | €250 |
| Manual Handling | One x 2 Hour class | €50 |
| Social Media & Promotions | One x 2 hour class | €50 |
Total Value per person: over €1600
A place on the Scholarship is worth over €1,600 per person and Nevsail is delighted to offer 10 places completely FREE of charge. 
Apply Now by emailing info@nevsailwatersports.ie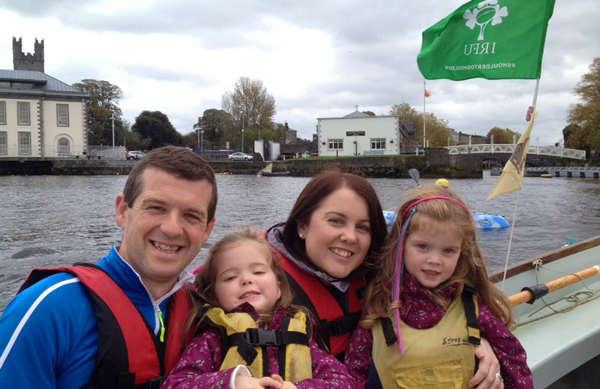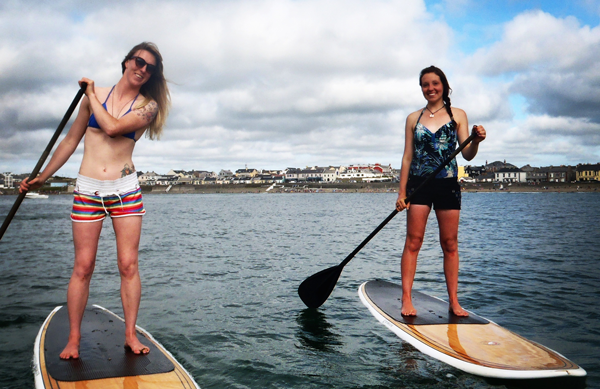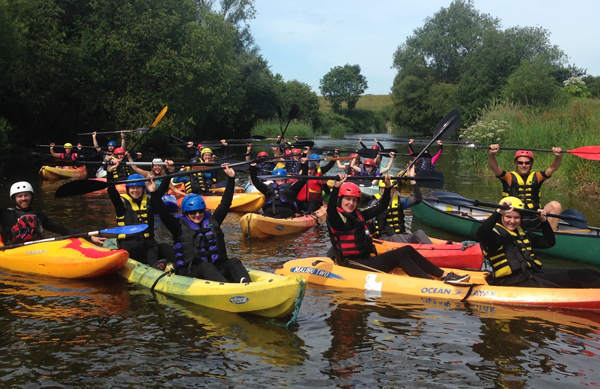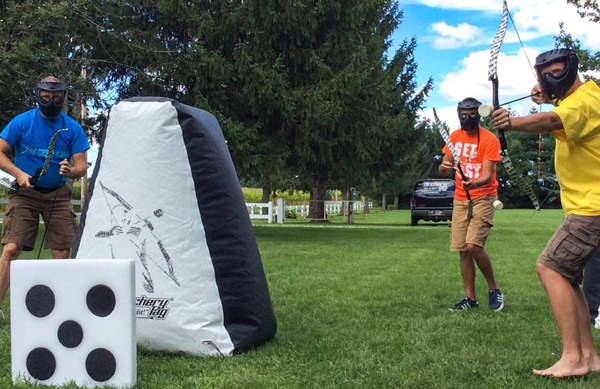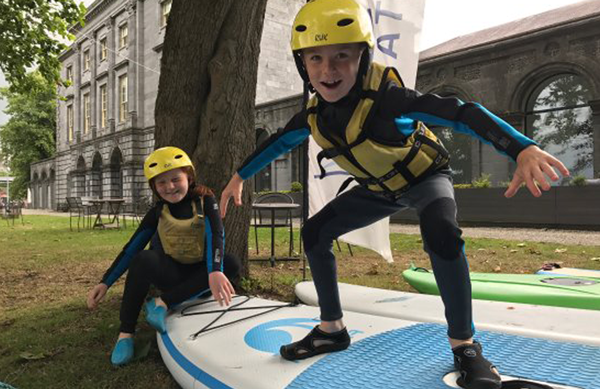 Limerick City Kayaking Tour
I recently booked a Limerick City Kayak tour for myself and a group of friends. I had been meaning to try it out for a while and the recent heatwave was just the push I needed! Dave and the team were great and tailored the tour to what we were interested in (some very competitive kayak water polo with a little bit of history thrown in!). It was such a lovely way to spend a sunny evening outdoors without having to leave the city, I would highly recommend it!
Great Fun
We used Nevsail for our work sports day three weeks ago. It was so much fun. There was a choice of activities on land or on water. I did the water activity which included kayaking on the River Shannon, playing games etc. It was great fun and I would highly recommend it. The land activities looked like good fun too. We had a group treasure hunt after the water activities and we had to use an app to find clues. It was great craic and a really enjoyable sports day.
Thomond Park Abseiling
I would like to take this opportunity to thank Dave and Owen for this mornings activity. The guys are very good at there job and made us all feel very comfortable and safe. They ran down through the safety instructions with us in our groups. I would totally recommend them for these activities.
Exceptional experience and Instructors
We stayed for a week in Kilkee and did a lot of windsurfing and surfing at Nevsail Watersports during the summer. We had very enjoyable day lessons for complete beginners, and despite being the world's worst surfer, I still had a lot of fun and definitely plan on trying it again in the future. I enjoyed every minute of it!
Very good value for money, would definitely come back to the same place and take the surf classes!
The staff were always super positive and enthusiastic and instructors were always helpful and gave you a lot of information about the beach and the nature of surf and instruction on the water was exceptional. I can now do so much more and learnt a heap.

An ideal Christmas Gift, Birthday Gift, Valentines Gift or for any occasion. Treat someone to an amazing adventure experience in Limerick & Clare.

Latest News & Updates
Find lots more info, what's been happening and what's coming up at Nevsail Watersports & Adventures with our latest news and updates.
Book Your Adventure Today