Nevsail Watersports & Adventures
Watersports & Land Adventures for All 
TRANSITION YEAR ACTIVITIES IN LIMERICK & CLARE
Looking for amazing TY Ideas or want to give your Transition Year students some real adventures this school year? 
Nevsail has been operating since 2004 in Kilkee, Co.Clare & in Limerick City with many Watersports & Land Based Adventures.
We are Fully Mobile and we can bring our Adventure Activities to you. We travel Nationwide to schools, with our Mobile Climbing Wall, Archery, Archery Tag, Land Zorbing, Team Challenges for amazing Transition Year Activities and Experiences.
We have some amazing T.Y Adventure Packages Available:
Kayaking, Boating & Sailing Tours & Lessons: Learn Limerick's Amazing History & Watersports Skills.
 Limerick City Indoor Climbing Wall offers Climbing, Archery, Team Challenges.
Limerick City Treasure Hunt: Explore Limerick historical sites, whilst using our amazing phone APP.
 
Nevsail Watersports Best Prices Guaranteed:
At Nevsail, we can guarantee you the best prices available and we will MATCH or even BEAT any genuine competitor's price, so drop us a line and enjoy a safe, fun filled and friendly adventure experience at Nevsail Watersports Adventure Centre.
Duration & Costs: 
We run 1 Hr, 1.5 hr, 2.5 hr – 5 Hour transition year activitiy packages in Limerick and Co Clare (1-5 activities included).
Costs: €12.50 pp – €50 pp, so you can choose the length of the session and the activities, that will best suit your budget.
Special Offer/Discounts:
For every 10 participants, 1 goes FREE & Receive 1 Complimentary Nevsail Gift Voucher for every 10 students.
CONTACT DETAILS:
For more info or enquiries please click here and we will get back to you.
E-mail: info@nevsailwatersports.com or Phone: 086 3308236 and we will organize the perfect day out for you.
Gaisce Awards
We are an approved provider for Gaisce Awards. We offer 2 day, 1 night residential packages for those completing their Bronze award. Learn skills such as survival, navigation, basic first aid, team building and communication while hiking the beautiful Loophead Peninsula. Visit the Loophead lighthouse, see the stunning Bridges of Ross with contrasting views of the Shannon estuary on one side and the wild Atlantic on the other. Overnight accommodation is provided at Pure Camping, Querrin.
Accommodation in Pure camping, is an new eco campsite on the banks of the Shannon. Students have the opportunity to experience Wild camp in the woods or comfort camping in pre-erected bell tents. Explore the native woodland and ancient ring fort or try a night bat walk! The geodesic dome is a great area for night time entertainment. Yoga session can be arranged. Cooking on the range, harvested rain water showers and composting toilet facilities are all available on site. 
Testimonials:
Great School Tour: Annadoc wrote a review Aug 2017
I accompanied a large group of primary school children on their summer tour to Nevsail this June. The whole day was very well organised and supervised and the children really enjoyed it. We were given a warm welcome, the days schedule was explained clearly and the safety of all children was observed at all times. The instructors were fun and polite and I would be happy to recommend Nevsail to anyone.
School Trip – Reviewed by Karen G, 23 Aug 2019
Brought students on a trip to both indoor Rock climbing and activities on the River Shannon from the Hunt Museum Base. Excellent reviews from all the students. It was a brilliant way to pass the afternoon with teens. Staff were very engaging with the students which made it a more enjoyable day out. Already booked in again for this coming year.
School tour: Mairead H wrote a review May 2018, 
Great day out on the river with nevsail. Very professional instruction putting nervous students at ease. Great fun and games organised by the staff. Piwer vat trip was fantastic fir the students who didn't want to kayak. Overall it was a brilliant experience and one we will be repeating.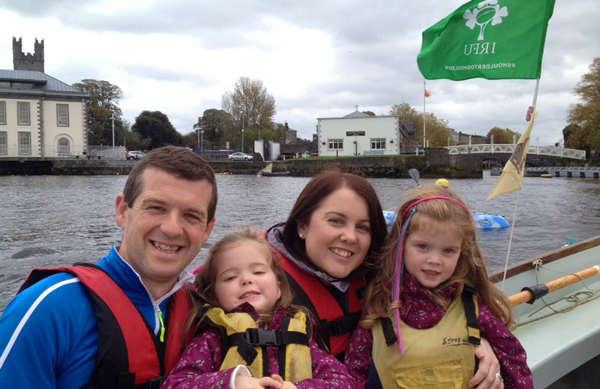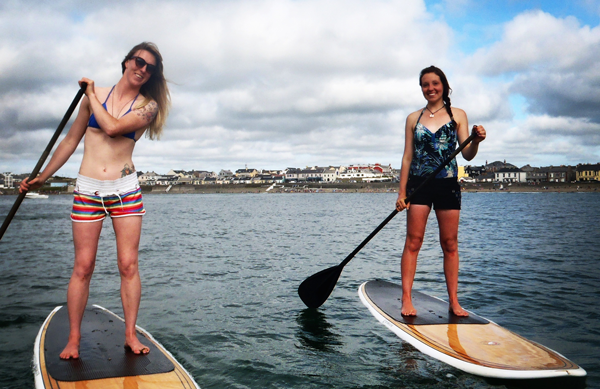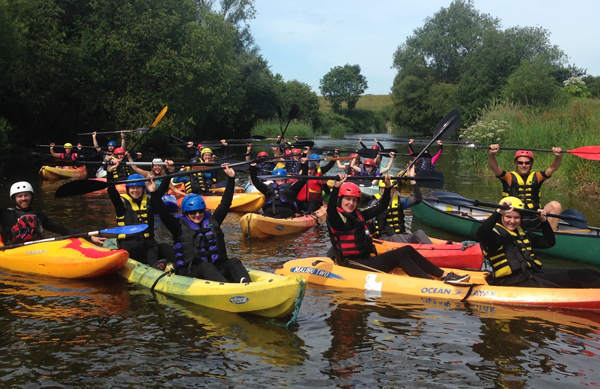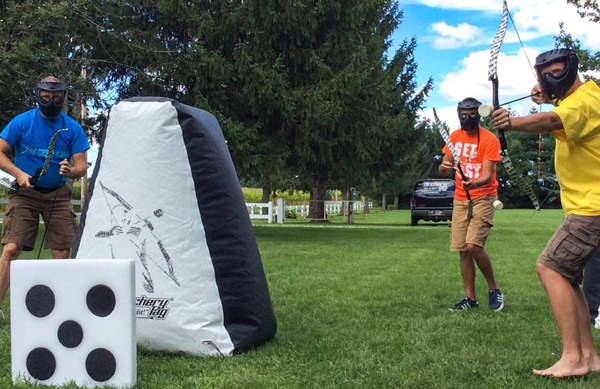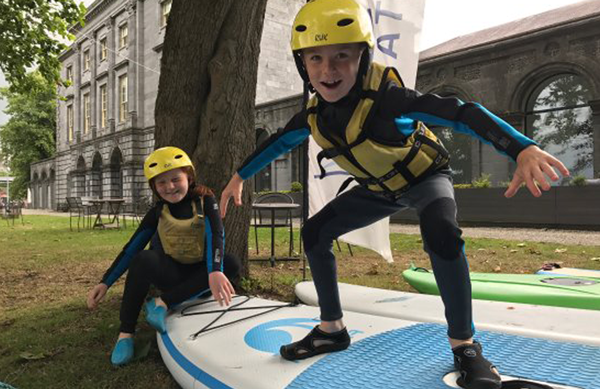 Limerick City Kayaking Tour
I recently booked a Limerick City Kayak tour for myself and a group of friends. I had been meaning to try it out for a while and the recent heatwave was just the push I needed! Dave and the team were great and tailored the tour to what we were interested in (some very competitive kayak water polo with a little bit of history thrown in!). It was such a lovely way to spend a sunny evening outdoors without having to leave the city, I would highly recommend it!
Great Fun
We used Nevsail for our work sports day three weeks ago. It was so much fun. There was a choice of activities on land or on water. I did the water activity which included kayaking on the River Shannon, playing games etc. It was great fun and I would highly recommend it. The land activities looked like good fun too. We had a group treasure hunt after the water activities and we had to use an app to find clues. It was great craic and a really enjoyable sports day.
Thomond Park Abseiling
I would like to take this opportunity to thank Dave and Owen for this mornings activity. The guys are very good at there job and made us all feel very comfortable and safe. They ran down through the safety instructions with us in our groups. I would totally recommend them for these activities.
Exceptional experience and Instructors
We stayed for a week in Kilkee and did a lot of windsurfing and surfing at Nevsail Watersports during the summer. We had very enjoyable day lessons for complete beginners, and despite being the world's worst surfer, I still had a lot of fun and definitely plan on trying it again in the future. I enjoyed every minute of it!
Very good value for money, would definitely come back to the same place and take the surf classes!
The staff were always super positive and enthusiastic and instructors were always helpful and gave you a lot of information about the beach and the nature of surf and instruction on the water was exceptional. I can now do so much more and learnt a heap.

An ideal Christmas Gift, Birthday Gift, Valentines Gift or for any occasion. Treat someone to an amazing adventure experience in Limerick & Clare.

Latest News & Updates
Find lots more info, what's been happening and what's coming up at Nevsail Watersports & Adventures with our latest news and updates.
Book Your Adventure Today